America's Guilty Plea Problem
(stories of the wrongfully convicted)
My team developed a storytelling microsite for Innocence Project in an effort to educate the public about innocent individuals who plead guilty to crimes they did not commit. We curated a number of original videos featuring exonerees who had been coerced by law enforcement into giving false confessions, and legal experts who spoke to the rising statistics surrounding this phenomenon. The campaign - Pleading for Innocence: America's Guilty Plea Problem - was promoted by way of a cross-platform engagement strategy that incorporated social media, email, and stories from the new Innocence Project website.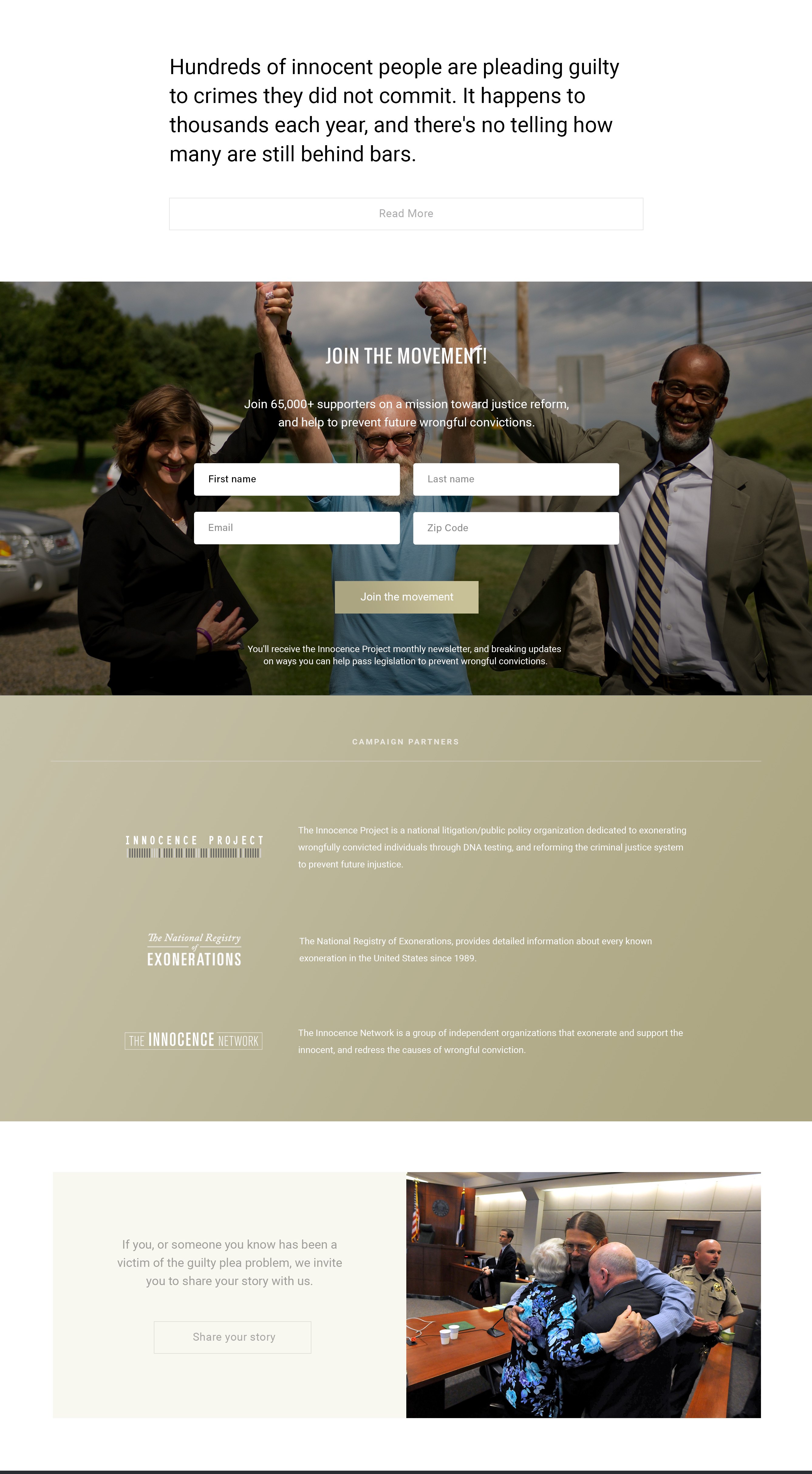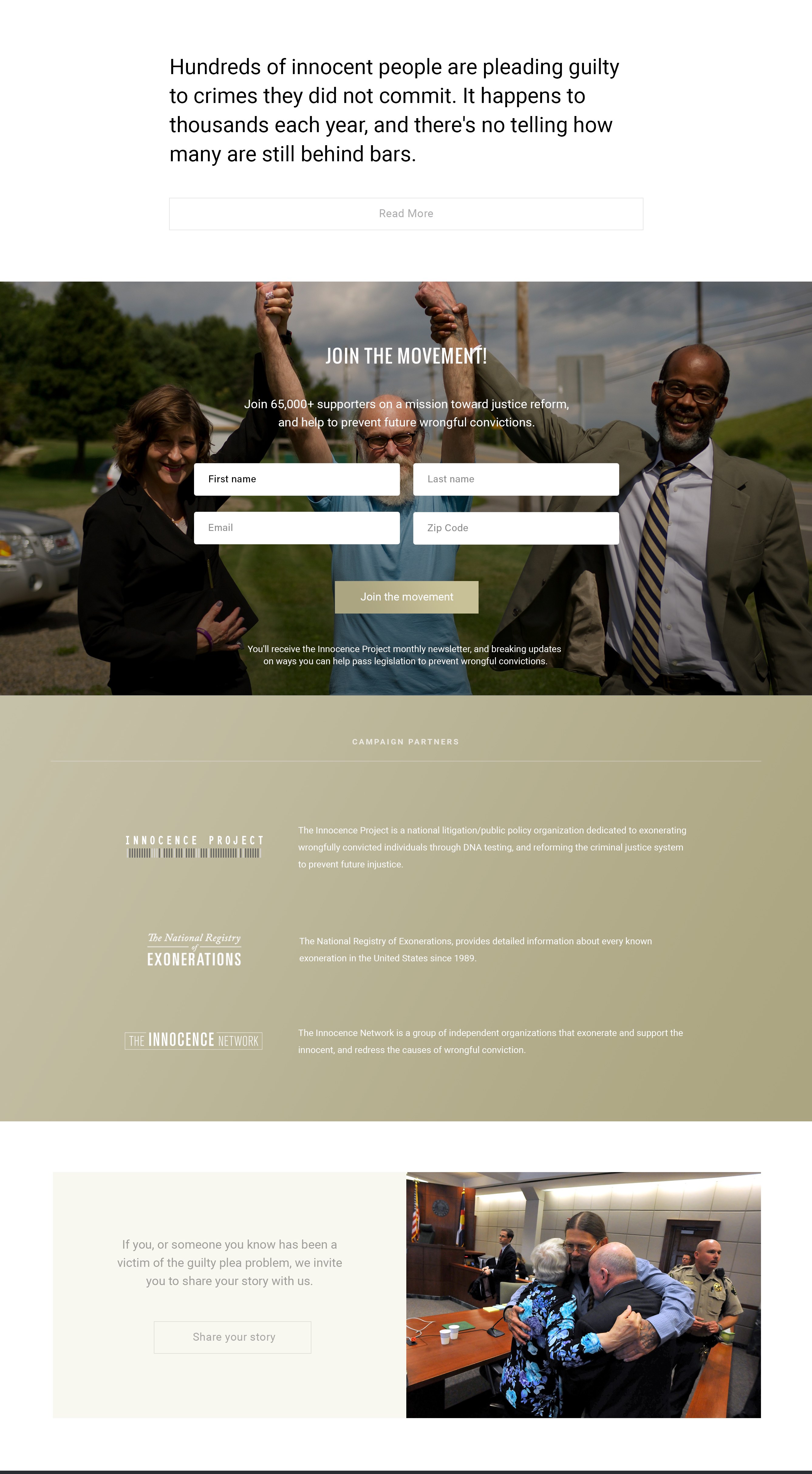 [unex_ce_button id="content_zhttpsu6l,column_content_agy9kvtkr" button_text_color="#ffffff" button_font="semibold" button_font_size="17px" button_width="auto" button_alignment="center" button_text_spacing="2px" button_bg_color="#5e0000" button_padding="15px 60px 15px 60px" button_border_width="2px" button_border_color="#ffffff" button_border_radius="0px" button_text_hover_color="#000000" button_text_spacing_hover="2px" button_bg_hover_color="#ffffff" button_border_hover_color="#ffffff" button_link="cwlee626@gmail.com" button_link_type="email" button_link_target="_blank" has_container="" in_column="1"]get in touch.[/ce_button]