The Innocence Project is a national litigation and public policy organization dedicated to exonerating wrongfully convicted individuals through DNA testing and reforming the criminal justice system to prevent future injustice. They had a website and strategy that had been designed by several disparate departments within their organization, which led to a product that did not work well for users (or their internal team).
For the project, the client's goals were to:
Better tell the stories of those who are wrongfully convicted

Improve the usability of the site's content management system

Increase donations

Make it easier for users to take actions via the site

Become the leading resource for policy analysts/policymakers to learn about cases and relevant DNA policy
Through conducting research via analytics, user reports/surveys, heat map tools, site usage recordings, and stakeholder interviews, we were able to uncover insights related to how visitors were using the site, where their pain points existed, opportunities to increase donations and what functional capabilities we should develop for the Innocence Project team.
Additionally, we conducted demos of the new CMS, and provided ongoing governance guidelines/documentation as part of an editorial strategy. My role included:
leading the project's discovery phase (stakeholder interviews/user surveys/site audit/etc.)

designing architecture via sitemaps

defining product requirements

defining content types

developing content migration plan to the new site

designing a custom CMS for stakeholder's internal teams
Some slides from the Discovery phase presentation deck have been included, for reference.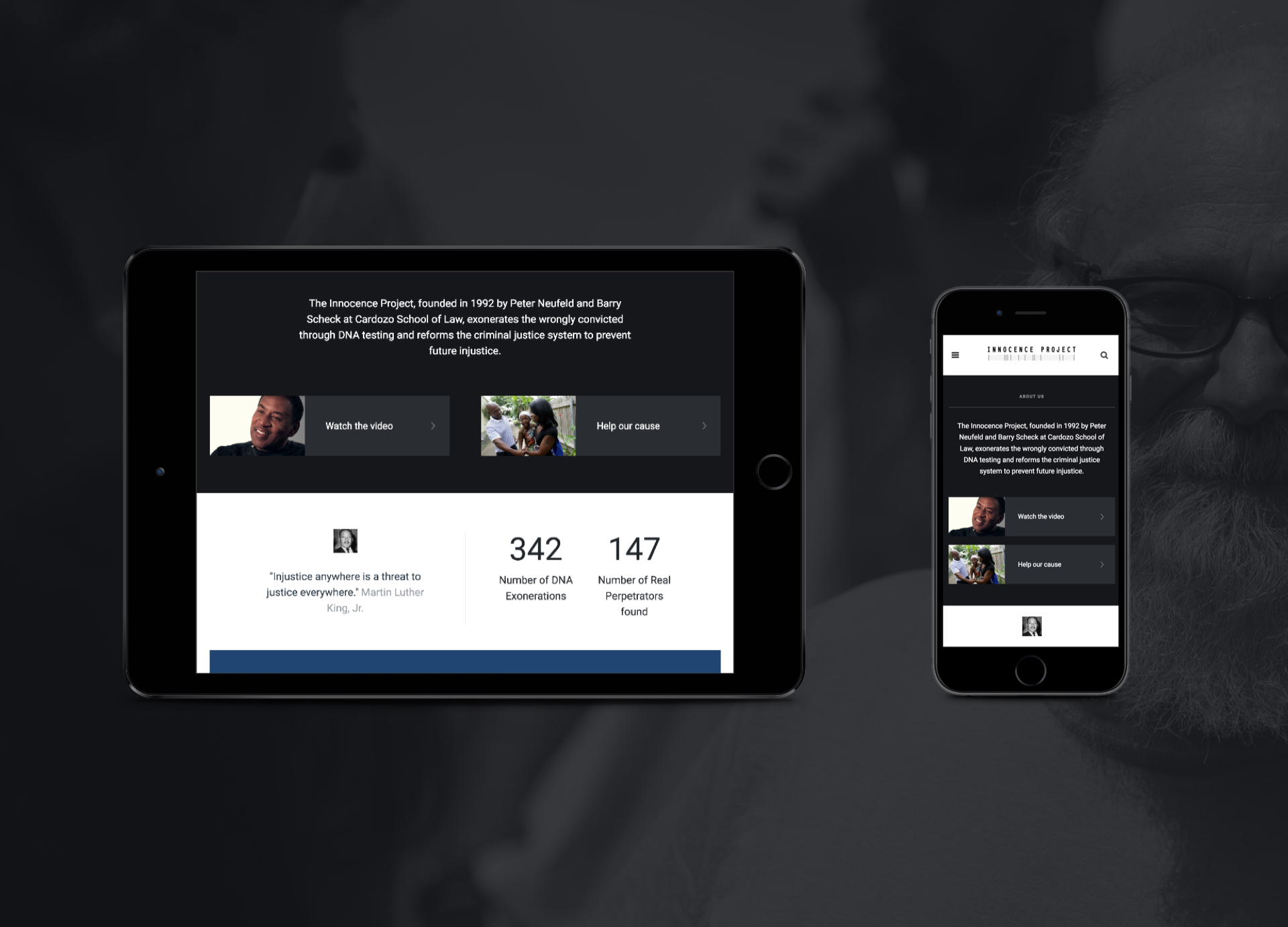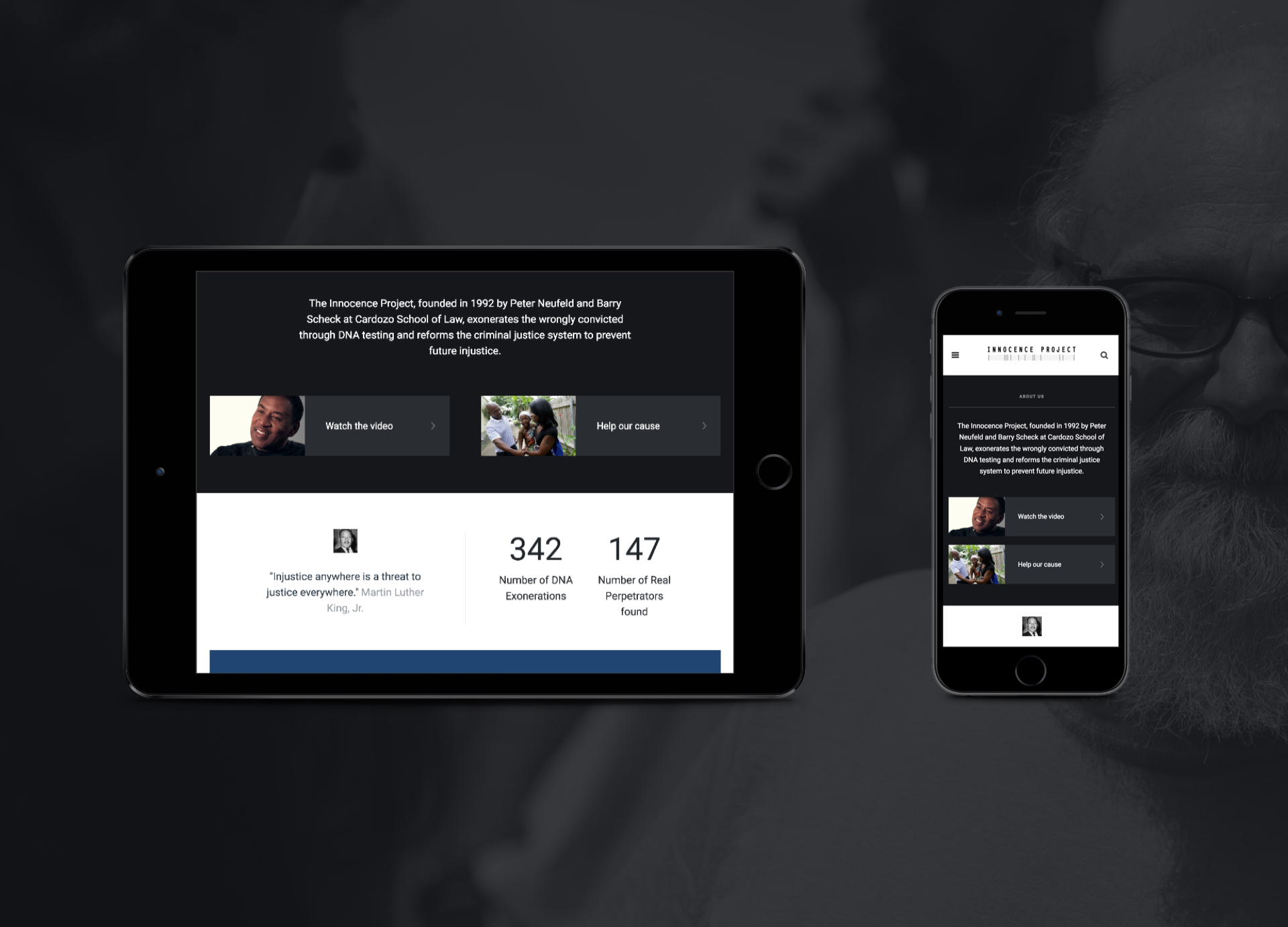 the new
innocenceproject.org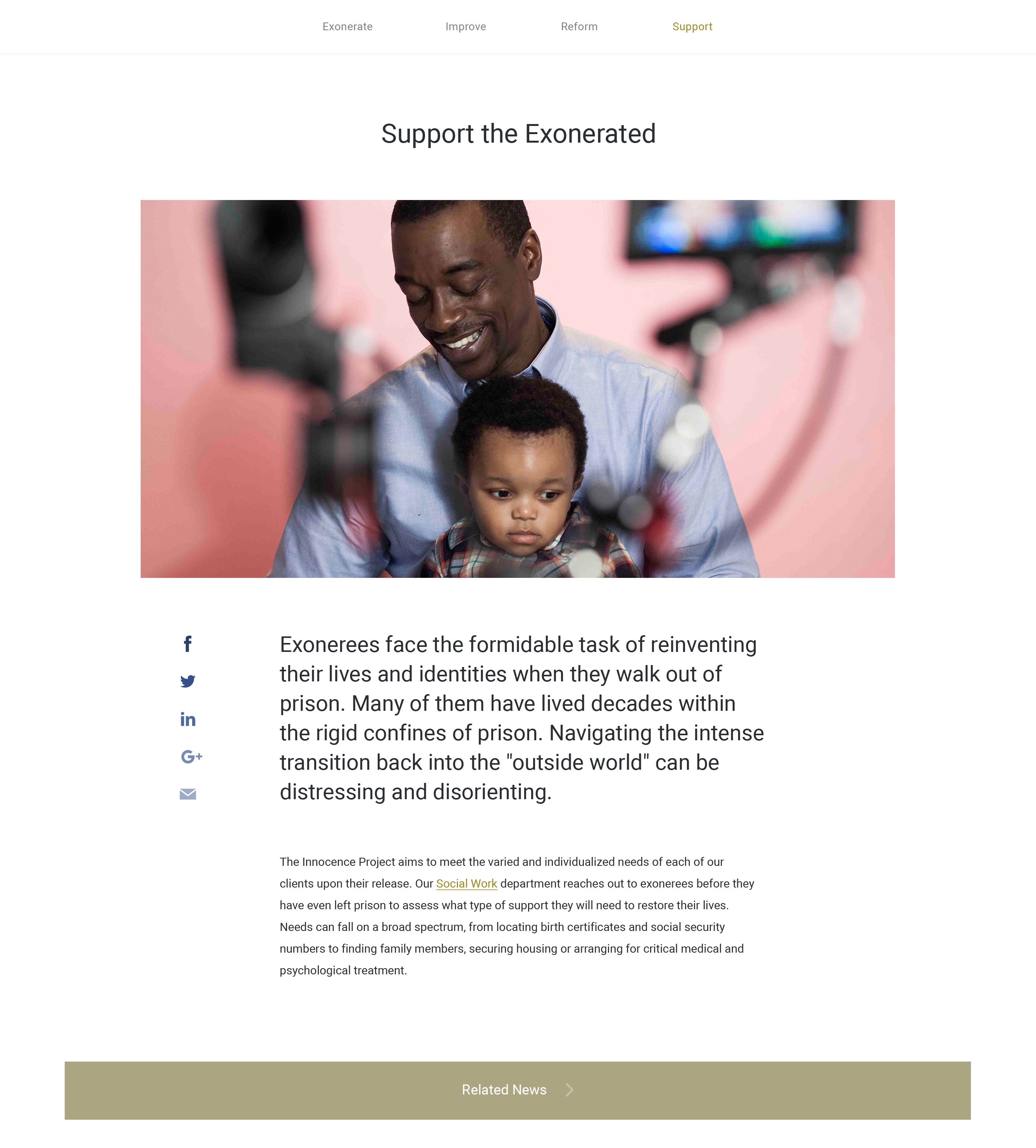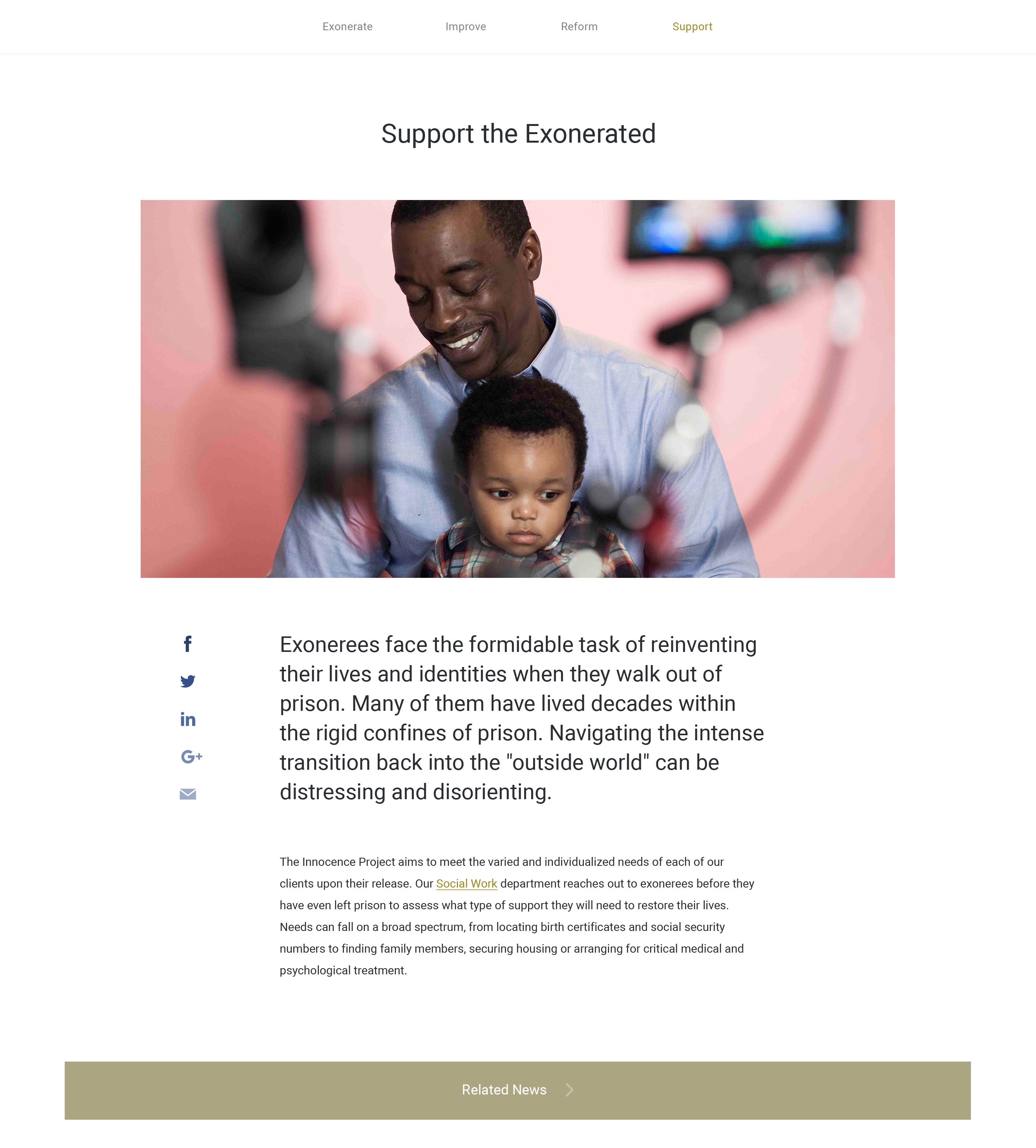 [unex_ce_button id="content_h6njm5nxo,column_content_bi8oh577m" button_text_color="#ffffff" button_font="semibold" button_font_size="15px" button_width="auto" button_alignment="center" button_text_spacing="2px" button_bg_color="#5e0000" button_padding="15px 60px 15px 60px" button_border_width="2px" button_border_color="#ffffff" button_border_radius="0px" button_text_hover_color="#000000" button_text_spacing_hover="2px" button_bg_hover_color="#ffffff" button_border_hover_color="#000000" button_link="cwlee626@gmail.com" button_link_type="email" button_link_target="_blank" has_container="" in_column="1"]get in touch.[/ce_button]